World Class Personal Safety, Self Defence & Travel Security
Personal Safety London provides expert personal safety, self defence, travel and urban safety, anti-kidnap and security solutions for companies, individuals and organisations worldwide.

Our very highly trained and experienced Male and Female Instructors and Consultants provide a unique wraparound care for your Safety including vital information and physical training, safety assessments and protocols, information and training on the latest issues and on-call provision of specialist teams.

> Established in 2009 we are highly experienced with current issues at home and abroad. We regularly advise the media and offer exceptionally high levels of client confidentiality and support.

"At all times professional and well organised. Extremely impressed"

MET Police
Personal Safety & Self Defence
"Brilliant Instructors, with a depth of knowledge and understanding" Exxon Mobil
Exxon Mobil
Our approach is practical and intelligent, designed to equip you with vital information, strategic thinking and physical skills which work.
Individual Sessions and Private Training
Workshops & Courses
Talks
Private Consulting
Travel Safety
Gap Year Safety
Family Safety
Children's Safety & Personal Safety Talks
Anti-kidnap
Women's Safety
Corporate Self Defence
Specialist Self Defence
All our training is booked to order so please contact us via email or phone to discuss a time and date which suits you. All our training is available at locations throughout the UK and Abroad and our team will help advise you.
Security Solutions
"The most dynamic approach to Corporate Safety Training " BP
We work confidentially to provide a fully personalised support service, engineering a security architecture which suits your particular needs:
Safety & Risk Assessments

= * Tailored *

Self Defence Training

= * Highly Recommended *

Personal Safety Information

= * Current Issues *

Personalised Security Strategies

= * Highly Confidential *

Home Security Solutions

= * Highly Confidential *

Security Teams & Personnel

= * Experts On Call *

Security Technology

= * The Latest Tech & how to use it*
Contact us for a free and confidential telephone consultation.
Talks
"Very engaging and informative." High Speed 2
Talks are a great way to empower your family or organisation with new tools, strategic thinking and a greater level of awareness.

Book a 1 Hour Talk or a Half Day Workshop at a time and place which suits you.
Contact Telephone: 0203 642 0872
Private Self Defence Lessons | Corporate Self Defence | Anti Bullying Programmes for Children | Children's Self Defence | Knife Awareness & Defence | Gap Year Safety | Krav Maga | Gun Defence | KEWAP Course | Specialist Defence and Third Party Defence Training for Security | Safety in the Community | Journalist and TV Crew Safety | Women's Self Defence | Travelling or Working Abroad | Bespoke Courses | Security Technology | Security Strategies | Safe Protocols | Crowd Principles | Urban Space Safety | Intuition, Self Confidence & Awareness Training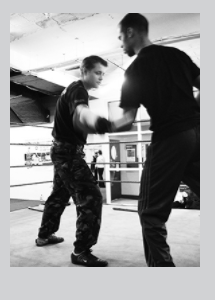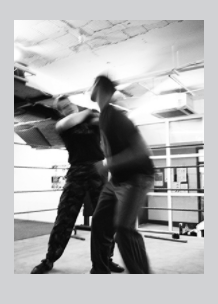 "Brilliant Instructors, with a depth of knowledge and understanding" Exxon Mobil
"At all times professional and well organised. Extremely impressed" MET Police
"Hugely insightful, interesting, helpful" MAC Cosmetics
"Extremely beneficial, very good and instructive"Aramco
"The most dynamic approach to Corporate Safety Training" BP
"Great training, very instructive and helpful. "Yahoo Paris