Travel Safety & Gap Year Safety
Train before you travel with our highly recommended travel safety programmes.

Learn vital safety information for your countries of travel.

Train in effective self defence for whilst travelling or working abroad.
For those travelling or working abroad. Personalised safety advise and self defence training designed for your intinerary. For individuals, families and staff of companies:

Know the risks
Apply our safe travel protocols to keep you safe
Train in vital practical and easy to learn self defence skills relevant to how and where you are travelling
Train in regional specifics: cultural, religious and environmental training
Specialist Training for those travelling alone or under risk or to hostile environments
Intensive Courses in Self Defence & Travel Safety Information
Training for you and your staff
Specialist Advanced Training for your security teams
Security Briefing your routes and countries of travel / destination
Anti-kidnap Training
Half Day & Full Day Intensive Training. Prices on enquiry.
For schools and families or adults taking sabaticals.
Plan your trip safely from the start with our travel safety advise & checks
Train in Intensive Self Defence Training relevant to where you are going
Destination & Trip Specific information for keeping safe
Travel files and protocols for communication, assistance & trip-tracking
Whilst You Are Away monitoring service - on request
Half Day & Full Day Intensive Training. Prices start at £350.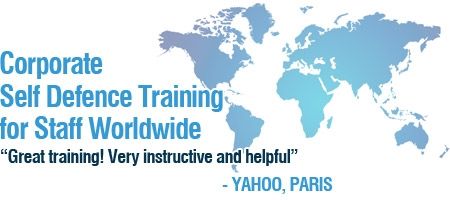 Contact Telephone: 0203 642 0872
Private Self Defence Lessons | Corporate Self Defence | Anti Bullying Programmes for Children | Children's Self Defence | Knife Awareness & Defence | Gap Year Safety | Krav Maga | Gun Defence | KEWAP Course | Specialist Defence and Third Party Defence Training for Security | Safety in the Community | Journalist and TV Crew Safety | Women's Self Defence | Travelling or Working Abroad | Bespoke Courses | Security Technology | Security Strategies | Safe Protocols | Crowd Principles | Urban Space Safety | Intuition, Self Confidence & Awareness Training
WHILST YOU ARE AWAY MONITORING SERVICE
Personal Safety London Monitoring Services offer unique ways of keeping track of your loved ones or staff abroad. Speak to us about how we can set this system up for your company or family.

Prices are available on consultation. Contact us for further information.
ANTI KIDNAP & HOSTILE TERRITORIES
Our Specialist Unit equips companies and individuals who are at risk of kidnap, or entering high threat scenarios or hostile territories. Preparation training is thorough and followed by immersion training to fully drill response mechanisms in order to keep you both physically capable and mentally astute.

Training is supported by state-of-the-art equipment and consulting with our partner Spymaster, the UK's leading supplier of surveillance, counter surveillance, covert cameras and tracking device
For more information
For further information on Specialist Training call to speak to one of our team. For email enquiries click on the address below or message us via our contact page.